In a story of becoming a victim of its own success, SEO optimization has made Google almost impossible to use.
Try looking up a recipe. Almost all cooking sites are burying the information people are looking for at the end of a 900-word essay, cross-linked to the wahoo, and surrounded by ads. Why? Because to rank on google, publishing relevant information alone hasn't been good enough for years.
It needs to be done with a minimum word count, link to other pages google deems to be of value, and appeal to the google algorithmic flavour of the month, whatever that may be. And it needs to be able to compete against 50 other sites with nearly identical content, all trying for that hallowed spot on google's first page. Once there, it also needs to compete with an ever-increasing number of ads.
This doesn't just apply to recipe sites; this applies to all SEO-optimized content.
Now try an identical search on TikTok, and within seconds, you will receive a stream of 100% relevant information.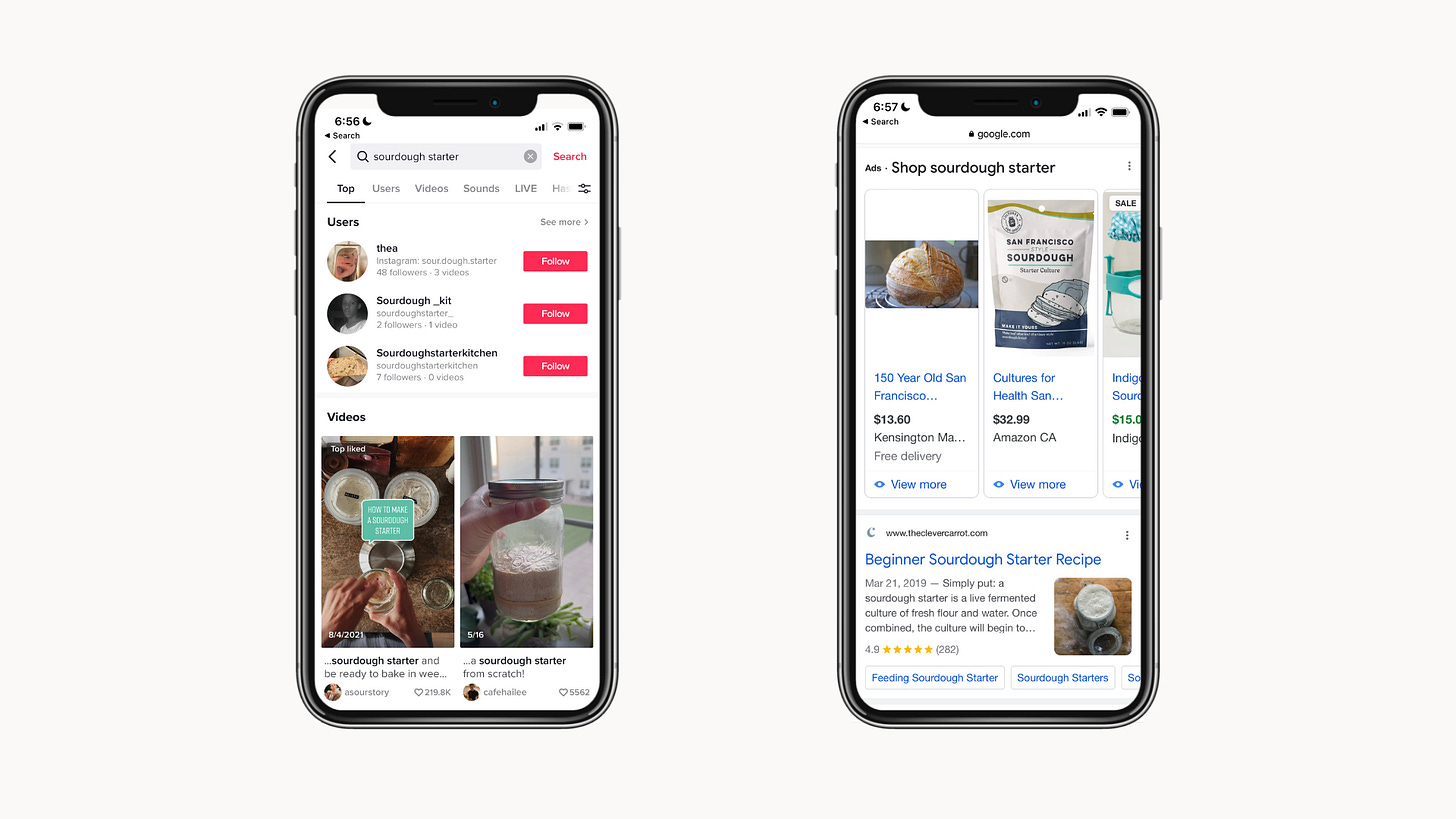 People are turning to Reddit, TikTok and other social platforms because searching for information on Google has turned into an exhausting battle against marketing budgets.
How to apply this knowledge to your business:
Make sure you have a solid presence on Instagram and TikTok and use these platforms to catch and answer consumer questions and concerns.
Use tools like alsoasked and answerthepublic to explore the conversations surrounding your product and category.
Position yourself as an expert in your field and share your knowledge.