Storytime: I am currently working with three companies that have invested heavily in building their brands, only to find out that the name they have chosen for their business cannot be trademarked, has already been trademarked by a competing company or is not usable in markets they are planning to expand into.
The collective cost in dollars? Close to $100,000, which includes reworking the brands, in two cases renaming the company, and loss of packaging they cannot use anymore.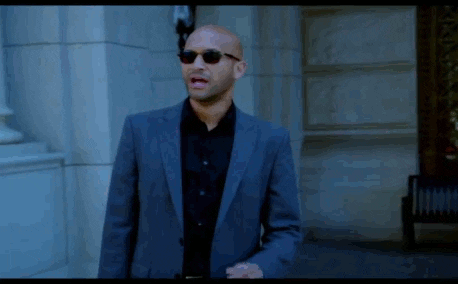 On top of this, there's the work involved in explaining the situation to distribution and retail partners, the cost and work involved in updating the packaging, the website, social channels, even email systems. Oh, and the loss of brand equity they spent time and money building.
This is the kind of situation that can sink a company should things go very wrong. Thankfully, it is also avoidable if we do things right.
Why do trademarks exist?
Trademarks exist for two reasons. To protect intellectual property and to avoid consumer confusion.
Once you have invested in creating a memorable brand and brand expression, the last thing you want is for a competitor to copy you and profit from your hard work. You want to trademark your intellectual property to protect it.
From a consumer perspective, you want to ensure that the brand you think you're purchasing is the actual product, not a copy.
What can be protected by a trademark?
Here in Canada, a trademark registration can cover one of four types of trademarks:
An ordinary mark. This means a word, or words, a design, or a combination of words and designs. This is what most entrepreneurs protect.
A mark consisting of sounds, like a jingle or a piece of music.
A certification mark that identifies goods or services meeting a specific and defined standard
A distinguishing guise. This means the shapes of a product, including how it is packaged or wrapped. An example would be a specific shape of pasta.
For most food entrepreneurs, registering an ordinary mark is the most critical first step, but if your product comes in a proprietary shape, this may also be worth trademarking.
Trademarks are linked to a specific sector or category
For example, if a drinks company has registered the use of the word "Bold" for a range of herbal teas, you cannot use the name for a similar product or a product that is likely to cause consumer confusion. However, if your intended use of the word "Bold" would be for a bread brand, then the use of that name might not be a problem because there's little potential for consumer confusion.
Should you register a design mark or a wordmark as a food and drinks company?
A design mark typically means the entire logo, like this.
In addition to the word, the look and feel of the design are also taken into consideration when registering your trademark. This often makes it easier for the examiner to approve the trademark because the element of uniqueness is prominent.
From a consumer perspective, a design offers easy and immediate recognition of the source of the goods or services without relying on them reading the words that go with the design. This is essential in a busy retail environment, where thousands of products compete for attention.
A design mark is also covered by copyright on the design work. If you're working with a designer to create your design mark, ensure that the copyright is transferred to you on payment.
A wordmark is a simple word like this:
Auralis
Registering a wordmark makes sense when you haven't access to a design yet and keeps your options wide open for any future expression of this word. Many large companies, with access to the funds needed, routinely register both the word and the design mark and if at all possible, this is a route you should consider for yourself.
First steps when protecting your food business with a trademark
If you have already decided on a company name but have not trademarked it yet, visit the Canadian trademark database to check if your name is still available.
When we develop names for our clients, the first check will always be a quick google search. Are there competing companies already in market with a similar name? If so, move on. If not, check the trademark database.
If a search of the database comes back clear, you have a good chance that the name, or design, can be used. But to be 100% certain, it pays to engage the help of a trademark lawyer or agent.
The cost of a trademark search tends to be less than $1500, and it's money well spent before you commit to designing a logo, packaging and everything else that comes with launching a new food business. Being thrifty at this stage can cost you tens of thousands later on.
Prior use
It's important to understand that even if your trademark search comes back clean, there still might be a prior use case. This can happen when an established business has used a word or a design in a specific context for some time but has not trademarked it. Even if you have trademarked your design or word, the mark can be challenged by this business if they can prove consistent prior use. If this happens, then your trademark may be invalidated.
This is one of the reasons why a thorough google search is important and why you should never consider using a name that's being used, no matter the trademark situation.
On the plus side, this can also provide your own business with some degree of protection if you haven't trademarked your name yet.